Hi everyone
Hope all is well!
The Speech Recognition function does not work with "UseLegacy" unchecked.
I created an app with UseLegacy unchecked today and it does not work.
I can't get result from the function.
If I check the UseLegacy checkbox, it works. *The Google dialog pop up.
Please let me know if you know what I should check or what I should do to prevent
this with UseLegacy unchecked.
I remember that in the past, if I unchecked UseLegacy and activated speech recognition, it would run without the Google dialog. Even if it was silent, I got the following error past.
Error 3802: Client Side Error
Error 3806: No Match
However, the app I made today does not show the above error and does not seem to be working.
*Details
App inventor 2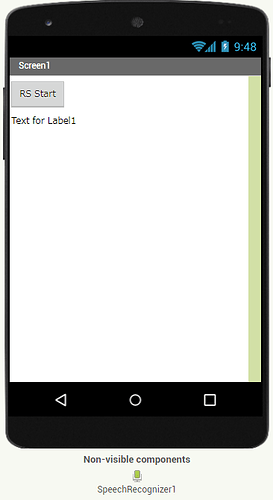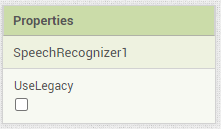 SpeechRecognizer_test.aia (12.5 KB)
Device
Model: Galaxy S10e
OS: Android 11
Thanks.