This simple pedometer works on my Android 12. Try the aia on ios and see what happens? It should work (sorry, I do not have ios to test).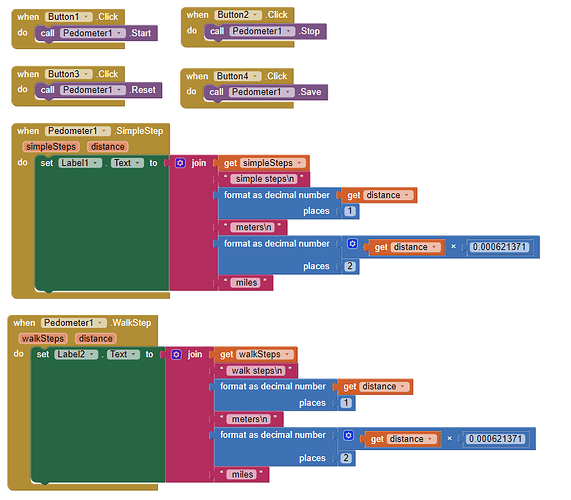 See the Pedometer documentation for an explanation of the Save/Reset buttons.
PedometerExample.aia (2.7 KB)
Does the example pedometer work on your ios ? Remember, ios App Inventor currently cannot build the app for installation. Once you run the app you possibly have to stay in range of your WIFI connection for the example to work. (Difficult if you walk around to test

) Let us know what happens please.