What do you mean by a transparent background?
Exactly,
So why would you like a transparent background?
Do you want a background image of some sort?
I think there is a miscommunication between us due to the language
Sorry we don't understand what do you mean, please write in complete and clear words so we can translate your language properly, thank you




set it to none
Taifun
---
Trying to push the limits! Snippets, Tutorials and Extensions from Pura Vida Apps by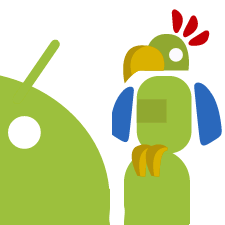 Taifun.
我就是这样设置None的,但是在手机上,就是还有颜色,你也可以试一下的
我尝试过这个。 没有其他颜色,只有按钮文本可见。 您还能看到什么其他颜色? 您使用什么手机和Android版本? 截取屏幕截图并将其上传到此处,以便我们了解您在说什么。
Can you show us how the components are arranged? Like is there any arrangement behind it?
可以給我們看看組件是怎樣排列的嗎?例如有沒有任何其他佈局放在按鈕的背面?
btw for the ones who speaks English, please kindly use Google translate for better understanding. The Yandex translator is translating them terribly.
我在联想TAB 7和三星j330的Android 9展位上没有问题。
您可以上传您的AIA文件吗?
Setting the Button Background to None displays properly on a Samsung A10 Tablet (Android 8.1)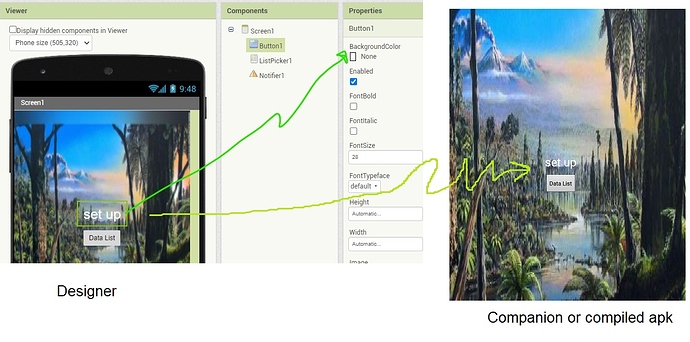 Your issue might be Hanzi (simplified Chinese: 汉字; traditional Chinese: 漢字 ; pinyin) characters or an issue with the Chinese version of App Inventor. If you change the App Inventor language temporarily to English, does the Button background disappear?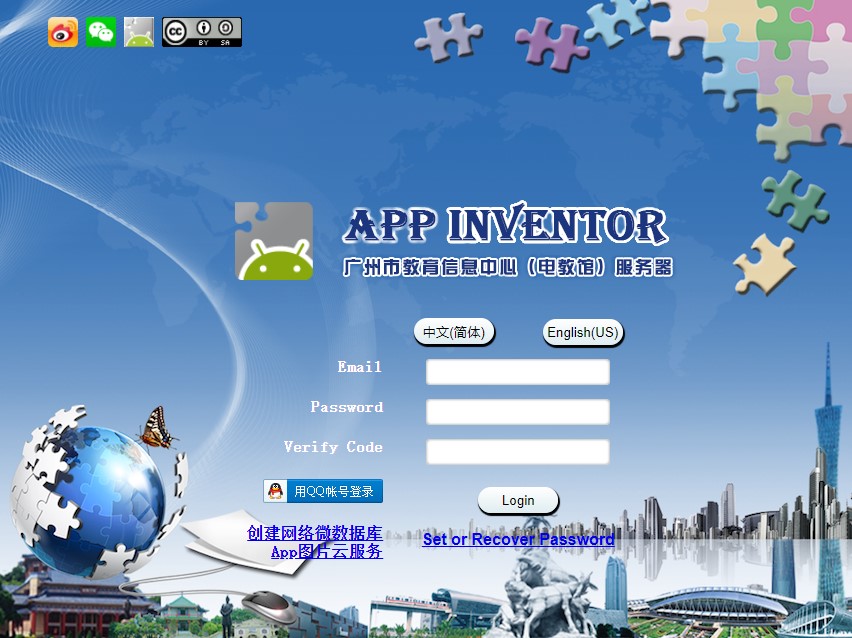 ???
Using that portal might be the problem your Button does not merge into the background image. That does not appear to be an App Inventor 2 web server and it does not use a current version of App Inventor software.
Try building your app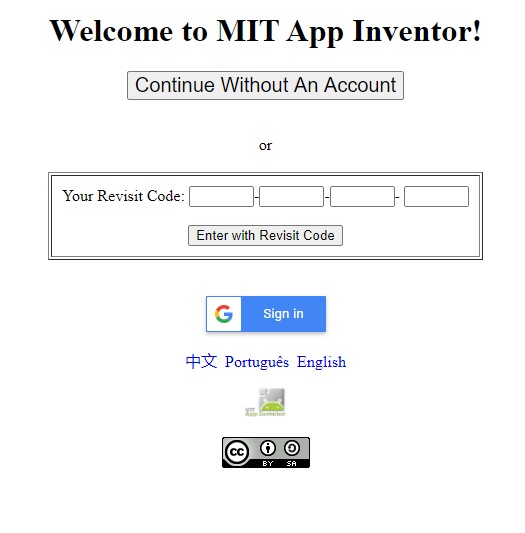 using
http://code.appinventor.mit.edu/login/
which is a App Inventor alternative server.