I'm using TaifunTextBox extension to add some features to my textboxes. One of those is the EnterPressedListener. But I can't get it to work.
Setup in Screen.Initialize: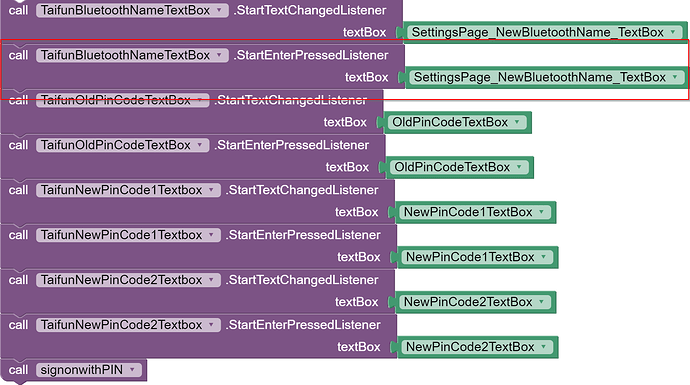 Using the EnterPressed event:

The idea is to hide the keyboard when the enter key is pressed in order to show the part of the page which is covered by the keyboard again. But it doesn't happen. I also don't see the debug message, meaning that the event doesn't fire.
The enter key on the keyboard has the down/left arrow icon, but I suppose it doesn't matter which icon is shown?