I do not believe it is possible to set 1st column not scrolling, just 1st row (header)
Maybe the Ken magician could do it
Can We make a Table like this: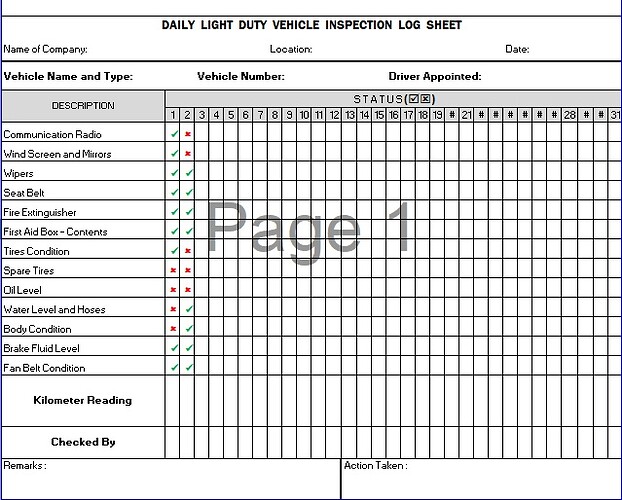 It's a log sheet of daily vehicle inspection in a month. and Data can be acquired using regular components and stored in tinydb for table creation and pdf generation. After table I want to make it in a pdf format. Please guide if is it possible with your extension or should I use something else. But I also need pdf. Thanks.
You firstly need a Column Header tableview with just N
Need to work on cell heights so that they align
You might try a scroll handler extension to see if that can capture the scroll events, then you should be able to make the Column scroll in sync with the main data table ?
This part is possible inside the tableview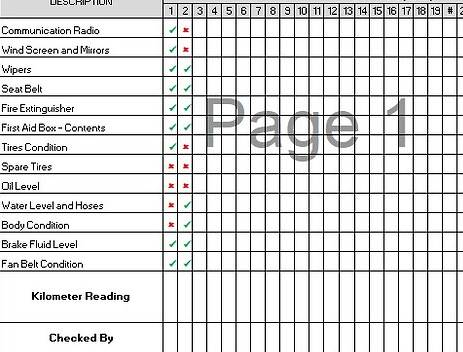 You will need to build the other elements around it
You can try the PDF Layout extension
It will capture the viewable screen/layout, so you will have to make it all fit on a screen, perhaps rotate to landscape to capture.
I'm not able, so I asked for help
Hi Ken, your ViewTable is really great, but I have set everything as indicated but I do not get your table (see attached photo), why?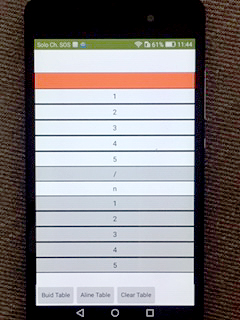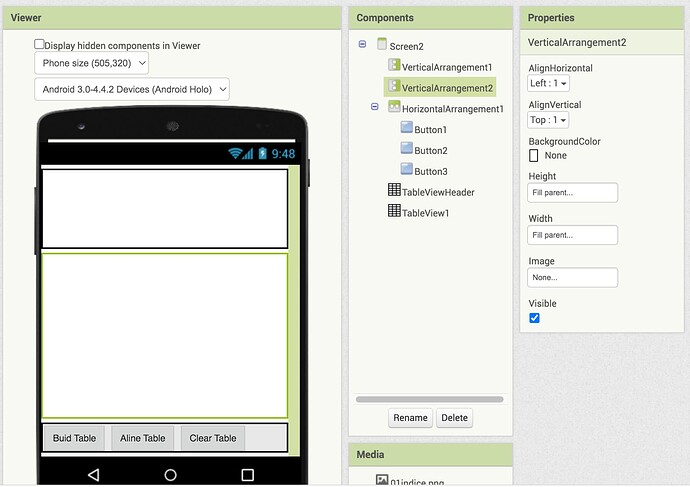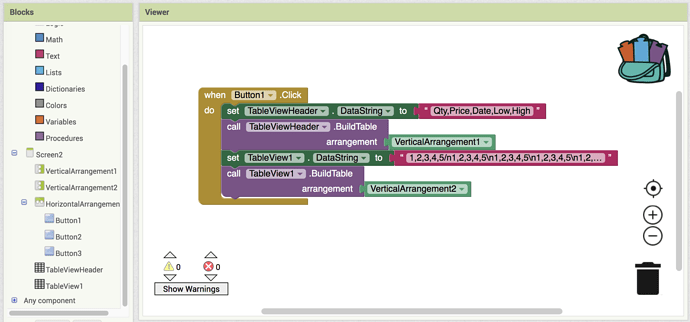 I think you wrote /n instead of \n. Please kindly check it

Did you fix it?
in your blocks


In Designer for Tableview


...I added RowDelimiter and this time I just copied the blocks from Ken's .aia project. This is what I get.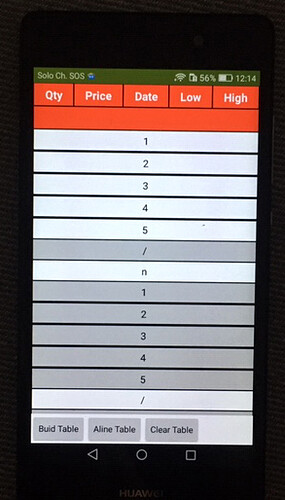 Did you change /n to \n ?

It looks like you still have a forward slash instead of a backslash
\n is required as the row delimiter
Yes, I trashed my blocks and I pasted the Ken's blocks
Are you using companion?
If yes, then go to Connect menu and click 'Refresh companion screen'
Wait what? you said that you were using @Ken's blocks and that has /n. You should change it to \n. Please
Yes, now I have seen that in the original block is: /n
I changed all, I checked RowDelimiteer, refreshed companion, but I still have the table like in the last photo
I get the result as in the first photo
Send us the AIA file so we can analyze the problem for you