Dear community,
I have read the posts regarding how to switch between the screens and I found it is best to use this code: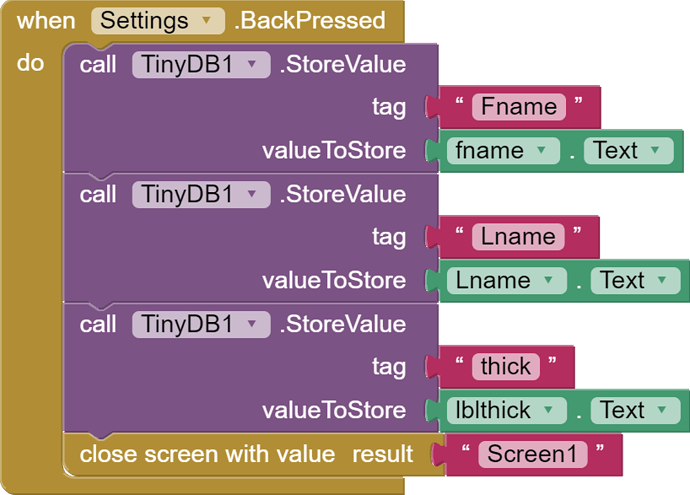 and not this one:


But when going back from the "settings" screen where the user enters his/her name, the name label that I have in the screen1 is not "updated".
I load the name from TinyDB when the screen1 is initialized. But it looks like the screen1 is not "initialized" when switching the screens.
If I use this code I dont have the problem:


Any help please?
Sirous