Hi!
Designing some buttons in a row and wanting them to use the full screen width I got some problems.
See aia and screenshot of AI_Companion.
My problem is that the value of the green btn.width attribute set in designer mode seems to be not effected by setting a new value to it with blocks.
With the btn.text attribute no problems.
Can anybody give some clarification?
Also I had some problems with the screensize attribute, which shows other figures than the specs of the device(s) In this link screen_size I read about CSS. So I may find out myself this problem. But if anybody can explain a bit, I would appreciate that very much!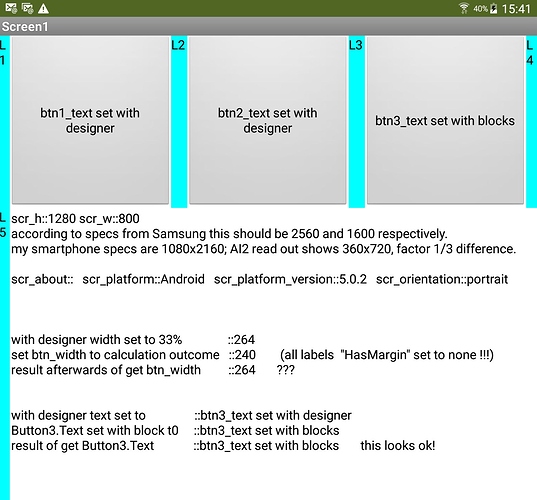 strange_behaviour.aia
(6.1 KB)