The Sound_Recorder component does not automatically request WRITE permission (if you want to save the soundRec file to a non-app-specific folder / external storage, eg the default folder:
storage/emulated/0/My Documents/Recordings/app_inventor_1580478577579.3gp).
However, the file component does.
So if you press the "startRec" button, you get the error message: "Error 908: The permission WRITE_ ... has been denied. Please …"
However, if you click on the saveReadText button, WRITE is automatically requested. Then you can also click button 1 (startRec) to start the recording and save it in the external storage (without having previously requested this permission manually, eg at Screen.Initialize).
@ewpatton The automatic request for WRITE permission for the Sound_Recorder should therefore be added (only if saving in external storage). Or is there any reason for this?
WRITE_soundRec.aia (2.6 KB)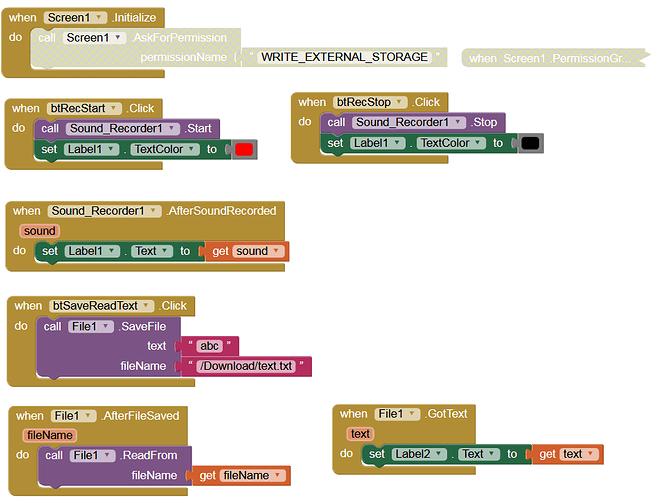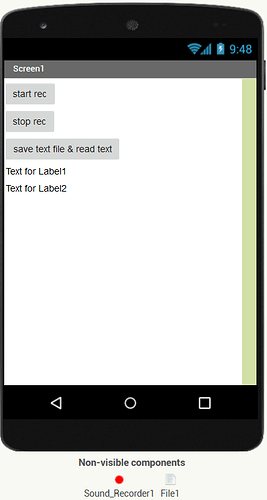 Note: If I create an app-specific folder and save the soundRec file there, everthing works fine as it is (correct, because in this case no WRITE permission is needed):