This is a little app that can help to explain why social distancing (or just stay home!) is a useful strategy to beat the Corona virus. I put it in the Gallery with the name: Social Distance Demo.
Well, it is not so serious, just a way to keep busy while having to stay home instead of sitting in a rowing boat or bicycling around. I intended it as a demo of ball animation, of using the any-events and blocks and of making a virtual screen. Maybe I will make a tutorial out of it one of these days.
The settings screen: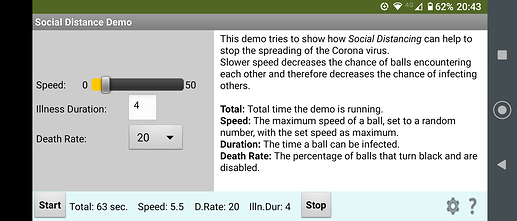 And the demo screen: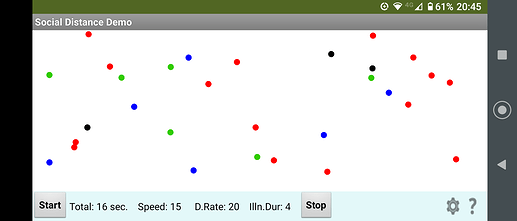 And the .aia
socialDistance_07.aia (67.1 KB)
Cheers, Ghica.