Hi, I'm currently learning to work with lists so I'm creating several different projects to practice.
I have a database of three parallel lists (name, surname and ID). My problem is:
How to show all three lists in the listpicker (and scroll them at once)
If not possible, show only names in the listpicker and if a repeated name is chosen, then show a choseDialog with the surnames (of repeated names) as options and chose the one you want.
But the choseDialog has only two options, what if a name is repeated three times or more? may I use another listpicker for surnames when there's a repeated name?
Here my messy blocks.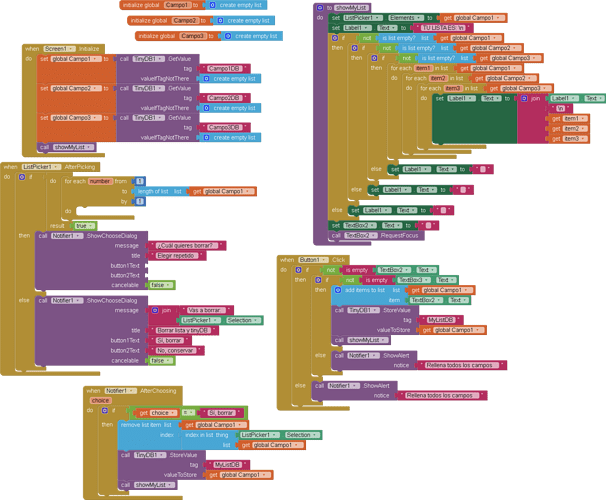 Thanks in advance