Hi inventors!
I want to show the back of a card 500ms, then show a random card question.
when the condition is true.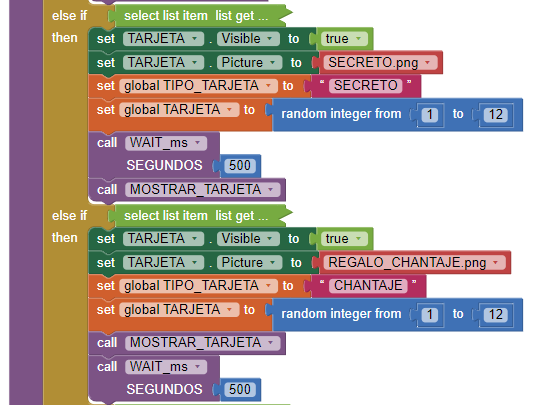 the program call the "MOSTRAR TARJETA" procedure and dont show me the back of the card.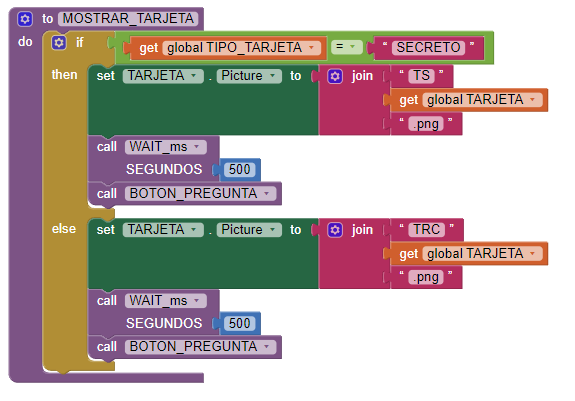 the question is, how can i show first the back of card and then the question.