Hi!
I'm trying to send values from app inventor app to microbit via this link App Inventor, Micro:bit and UART
But I can't get it work. The problem lies in this part of the code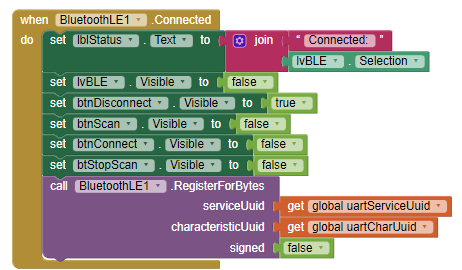 The global values are as follow:


When I remove the RegisterForByte block the app won't crash in this part of the code. But when I then send text the UUid are of course missing and app will crash.
Why won't this RegisterForBytes block run?
Any suggestions?
Svein-Tore