I have two Arrangement with fixed size and want to set the height of the third arrangement should cover the remaining height of the screen.
Here the block:


Here the result: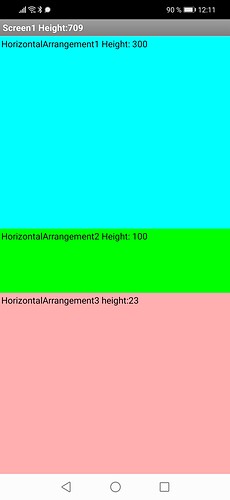 Any idea what is the problem why I get a wrong height value for Arrangement3 ?
Sizing of Screen1 is responsive.