Hello, for one my apps (the German "Wetterfrosch Sunny" app - A weather frog named Sunny app) I use Taifun's Screenshot extension (great thanks to Taifun for the extension!).
The problem is, that I would like to make for the children and the parents, who use this app an information where they can find the screenshot, which they have created, on the device.
I found this screenshot in the "shortly used" section of my ES file manager and then only "in the depth" of my android device. This path is not senseful for to used by younger children.
Could someone please tell me a general path, which fits to all Android devices, where (also the young) users can find their screenshot of the own created weather forecast? I would like to explain the path in the app, because it could be frustrating for a child if he or she cannot find the weather forecast screenshot.
Thank you very much! Have a great day! Here is the code: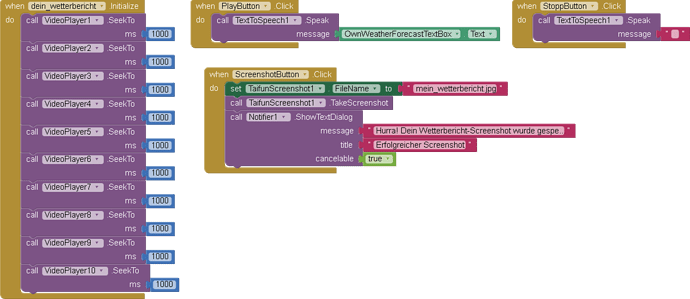 Thanks!
Martina