Hi there!.
I'm working on an App for my final year project. I want the servo motor turn ON at specific time (for an example at 9am). I already go through some tutorial about schedule time but mostly used time picker. Is it a must to use time picker for this case? In my app, the user will have 3 option 3 pick (morning/evening/night) with a specific set of time (9am/3pm/9pm). I have given the interface below.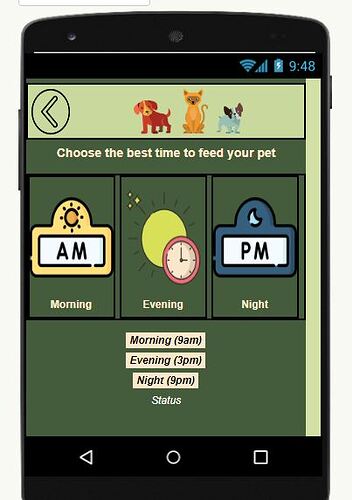 Here is what I have been working on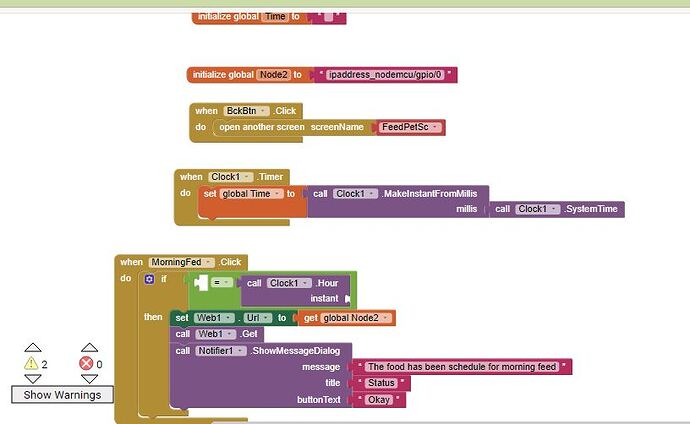 but I'm still stuck here.