Hello all. I am trying to save and retrieve a picture taken with the phones camara .
I am using an sqlite(Taifun) database.
I am not getting any Errors. But there does not seem to be an image in the database.
I have done a search on the forum. There is some information about mySql and a few other things.
I ask here because that is what Taifin recommends on this site.( App Inventor Extensions: SQlite | Pura Vida Apps
Here is my code blocks.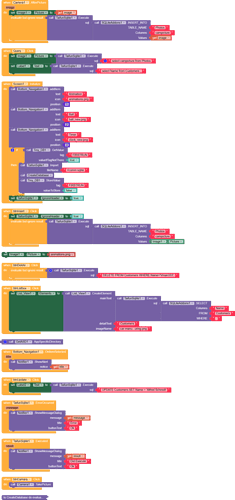 Thanks for any help with getting this working.