Anyone have any idea what I'm doing wrong here?
I'm trying to make a super simple app for myself that sends a text based on data it pulls from a Google Spreadsheet. Everything works except for actually sending the text. No matter what I do, I always get this message: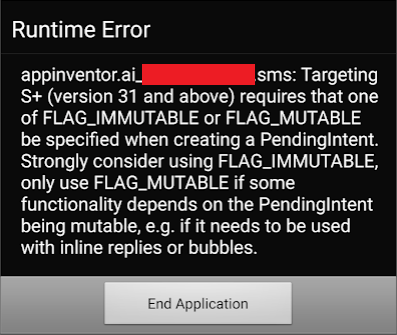 I even made an app that literally just sends a pre-written text to a pre-defined phone number, and nothing else. Even this gives me the same issue:
This problem occurs on my Pixel 6 Pro and my S21 Ultra, both running Android 12.
I am very new to this so please excuse my ignorance if I have missed something incredibly simple. Someone please help. Thanks!