PlannerSep29_copy (2).aia (4.6 KB)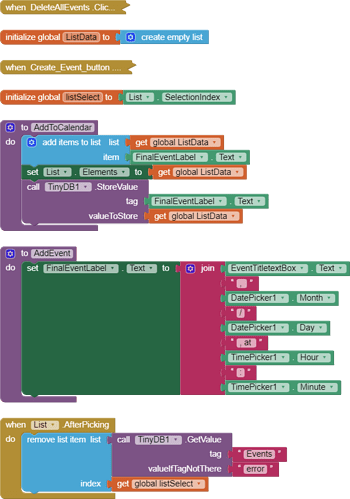 My project is a daily planner app, and I'm having trouble with the When List.AfterPicking function
When I select something on my list I get a runtime error saying the values "error" and "0" are coming from
The string "error" is a string I put in to flag it, but I am unaware as to where the "0" is coming from.
I need to delete a certain event (the one the user selects from the list) from the list - in a to do list fashion, but I can only do this by selecting something from the list.
I am working on the yellow function at the very bottom of the picture - a .aia is also attached for your convenience.