Hello,
I have a google sheet with x and y coordinate values that I am looking to plot on the Chart element. Everything works up until trying to plot where an issue occurs.
"Error 4101: Invalid Chart Entry Values." It shows the values that I wanted to plot however they are invalid as I believe they are being treated as a string and therefore cannot be plotted is my guess.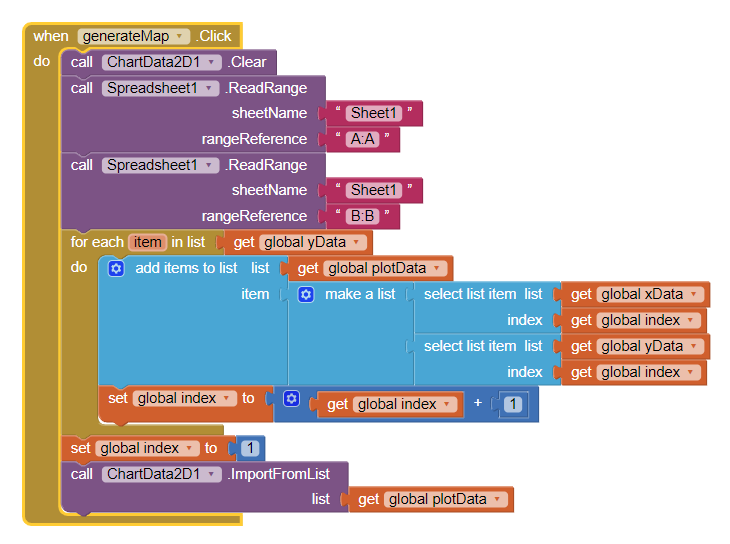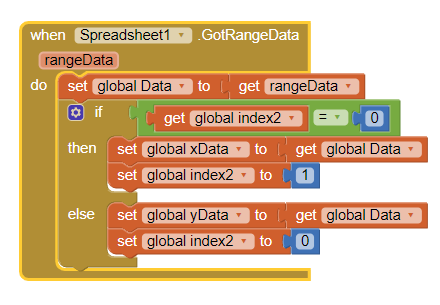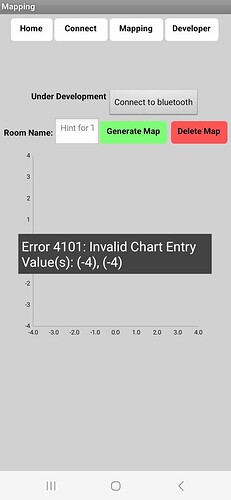 The next step for the project is for the x and y coords to be sent via bluetooth which will also need to be converted?