1.Introduction
Description: Extension to load images with Picasso (For AI2 and its distros)
Latest Version: 1
Released: 2020-12-28T18:30:00Z
Last Updated: 2020-12-28T18:30:00Z
2.Blocks
3.Usages
The extension can be used with any view component.
A good example will be this: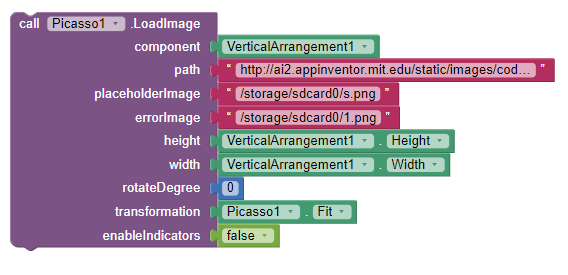 If you want to resize image then make sure you provide both, height and width.
4.Source Code
You can find the source code at the below repo:

5.Downloads
Download Link1: com.sunny.Picasso.aix (164.8 KB)
Download Link2: https://drive.google.com/file/d/1ljZTfj7RyygAlBauMMPoIZNa-7enrVSH/view?usp=sharing
6.Liked my work
Thank you


Kindly PM me if you want to donate some amount.
Hope it helps!