Dear Sinieer, Thank you very much for thinking about me I am glad to know that you have solved your problem.
I have checked the link you posted and I have seen there are changes since 30 of july 2020.
This is what I have added to my code.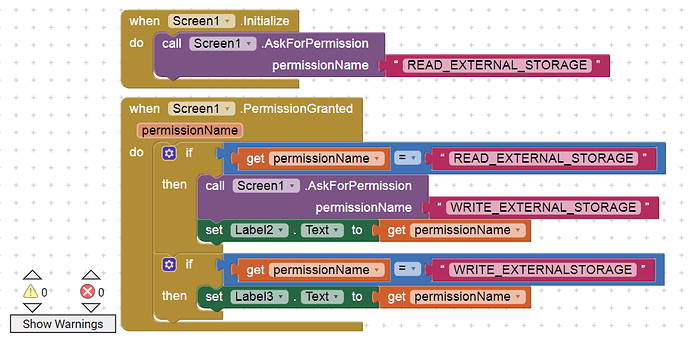 This is the behaviour of the app after the code:
When I start downloading it says: "Do you want to install this application. It does not require special permissions". however If you see the code I apply for the permissions READ and WRITE
After app is installed it says the following:
"Application needs your permission to access to photos and multimedia files"
Either I Accept or deny gives me the error
It says:
Error 908 The permission "READ_EXTERNAL_STORAGE has been denied.
When I check permissions for the app on my mobile
It has permission but only to read but not to write