quisiera obtener esto en un desplegable solo los primeros ítems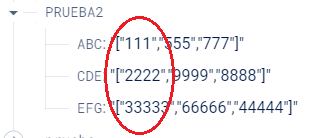 You just want up to the first four characters returned ?
el primero es 111
el segundo 2222
el tercero 33333
varían los caracteres
lo quiero tratar como ítems no como caracteres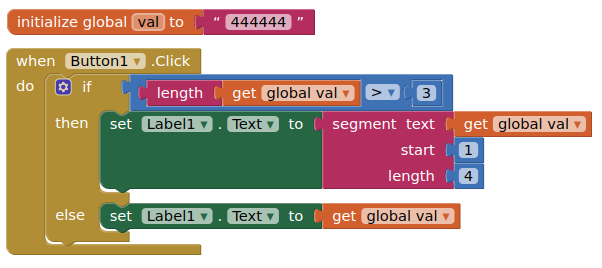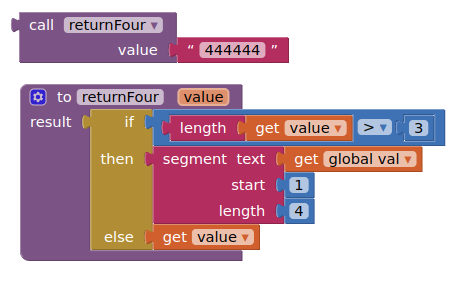 eso no
quiero obtener
los ítems
111
2222
33333
estos son los primeros de la lista en un desplegable
OK. Return each list from Firebase, and select the first item from each list returned, adding to a new list, then display in listview/label as you wish...
This is basic stuff, you should have learned by now.....
algo asi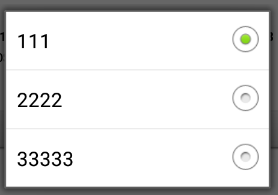 estos son los primeros items
esto me servirá posteriormente si quisiera obtener los segundos o terceros de cada lista
Post a test aia that shows your problem
prueba.aia (9.2 KB)

firebase values
"["111","555","777"]"
"["2222","9999","8888"]"
"["33333","66666","44444"]"
With your aia I get a firebase error ..
My data in Firebase

Blocks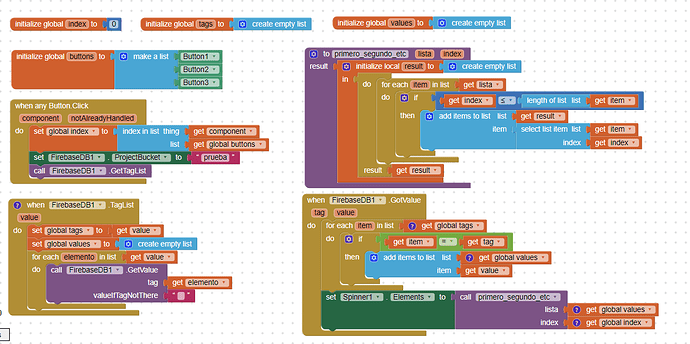 Result
Si deseas conservar tus bloques, debes que agregar otro bloque "seleccionar elemento de la lista .. índice " porque su resultado es una lista ()

This topic was automatically closed 7 days after the last reply. New replies are no longer allowed.