Hello guys,
I am a student from germany and currently working on a project using the ML4K platform. I have created two categories "Nice" and "Mean" and have trained my app using 8 phrases for each category - a very simple thing...
Now, I am trying to make my app using the "App Inventor" option. However, when I click on "Make", I only see a blue button that says "Download App Inventor Extension" but no code or link to the code, I only got a .aik file...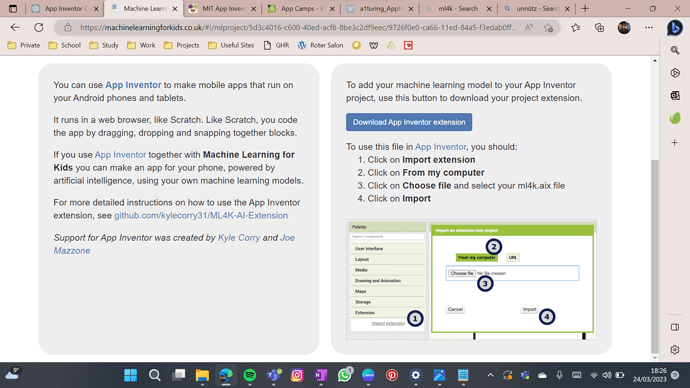 I believe I need this code to proceed with my project, but I don't know how to find it. I have attached a screenshot of what I see when I click on "Make" - I wasn't the only one having this problem either..
Is there any way to get the code from this point, or should I try a different platform or approach? I would really appreciate any help or guidance on this issue.
Thank you.