Hi guys! today I have completed my extension called binary converter. This converter can convert int value to binary code. My friend @Hrichik has helped me compile the extension.


---

Accepts: int
---
This can be used in the following way: -

Note - You'll get an error if you enter a value other than int.
---
Download AIX
The AIX is inside the zip file.
BinaryConverter AI2 Extension by Xoma (Kumaraswamy B.G) is licensed under CC BY-NC-ND 4.0
---
Screenshot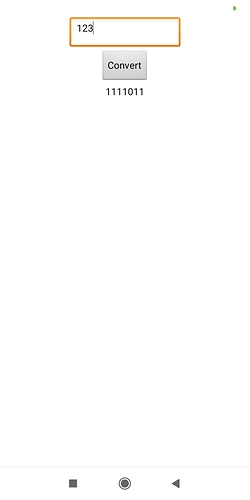 I hope you liked my extension!
Any suggestions will be appreciated!
---
Xoma