Hi,
my question is refering to following blocks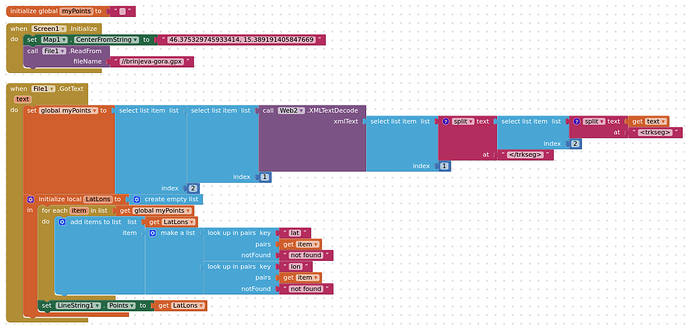 According to these blocks I can draw gpx file in map component. But often inside one gpx file there are more tracks. Pls check image of sample of gpx file with three tracks.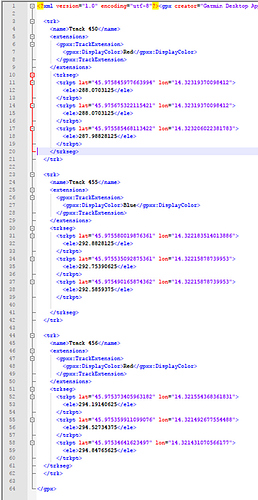 I would like to ask for guidelines how to make app that will check how many tracks are inside one gpx file and then draw them all in map component.
I tried with "number of items inside list", but I am able just to count number of coordinates inside first track…
Thx/Mat