My class is doing the MIT App Inventor unit/part in our class, and following the PLTW instructions, you are supposed to create a red canvas and add images to it. The PLTW.org app is Activity 1.7: Let's Create A Game. Me and my class do not have the images display on the red canvas when we view it on an iPad via the MIT App Inventor app.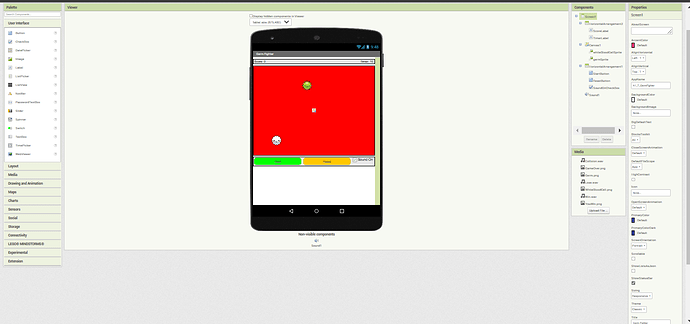 As you can see above, it
is
on the screen, but when viewed on iPad it does not show. Any fixes for this problem, such as having to configure something in the Blocks tab or in the Properties tab?
We've tried to do things like change the Z layer and mess around with "heading" but no matter what we did, the images never show in the app.
The images are there, and do get uploaded to the iPad, as if we try to put them at the bottom of Screen1 we are still able to see the images.
Help please!
Thanks,
Dino