Hey guys,
What's the proper way to output the Received RSSI Signal Strength and Distance Values (paired values) to a data.csv file and have the app update that file everytime with new signal values received?
This is part of my code blocks for making the RSSI signal output and Distance values to text: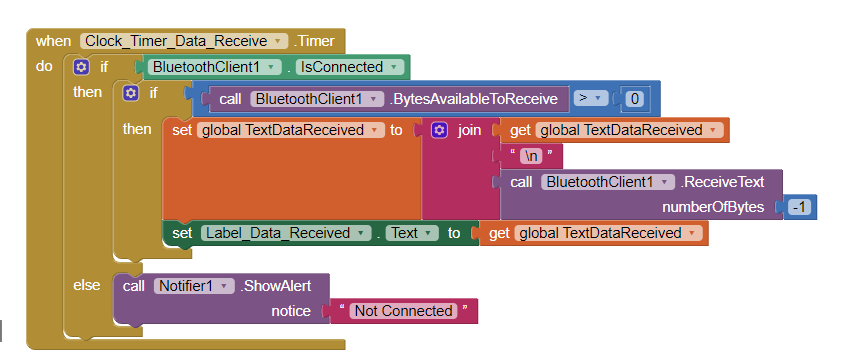 And I need to create the file once and only update it every second.
Currently I only have these blocks:
I also have to take in consideration how the CSV file will be read by my chart:
-The first row of the CSV data is interpreted as series names
-The first column signifies category names or X values/dates
-Subsequent columns hold data values.
The Resulted output needs to be looking like this: