Maybe I missed something or it is impossible to change?
Using the map as it is, is not very convenient because the names of cities are displayed in the local language of the country. It would be more useful to display the name also in English. Can that be done?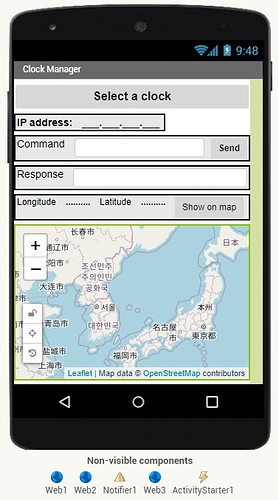 My goal is to develop an app that instructs a wall clock to show local time in distant countries. Most of this is done and working. But the language used on the map is not convenient, if not to say useless when you don't know all the local languages, like Japanes, Chinese, Russian, etc.
Google Maps would be nice. I can sjow locations on Google Maps, but not retrieve deo-locations from Google Maps ...
Can anyone help me? Or is this impossible to solve at this point?