Hello. I tried to make a line chart from existed data in google sheets.
I use the chartmaker extension. But it didn't work. The line chart didn't appear.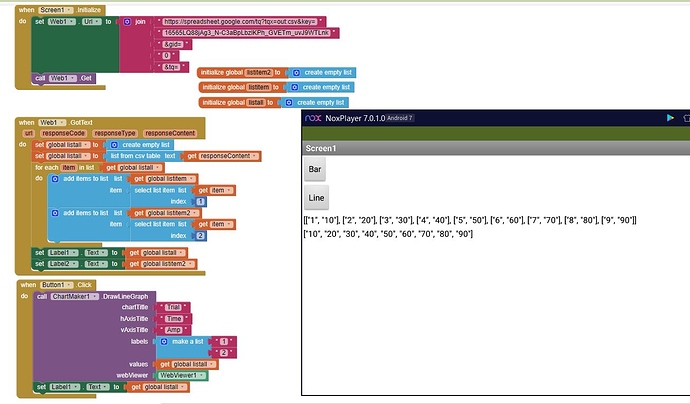 Then I realize that the imported data type is in string ["1","10"] not in number [1, 20]. So, how can I do it correctly, so the app can show line chart from list of number in google sheets.
Sincerely
Aditya Royandi