I need to make a programmable time relay. I made these blocks, where you can set a date and a time, but the logic is not working...
When I put to compare the value set with the current date and time, the program is not displaying anything on the screen with the "if/else"
It's looks like a alarm clock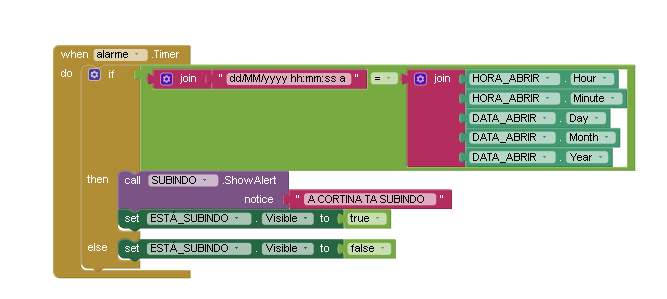 Can anyone help me?