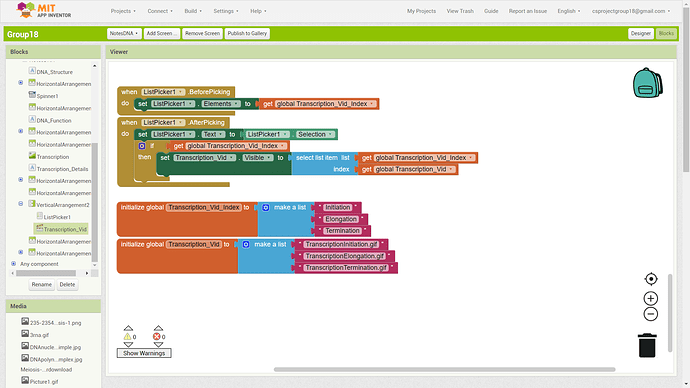 How can I link the video to the list picker. As in after I choose the option in the list picker, then I will be back in the main screen, showing the element I chose from the list and the video playing in the video player.
I can make the list picker work but not the video. I don't know which part of my coding is wrong.
Please help me in the coding part. Your help is much appreciated, thank you.