Hey all, its Drake!
I've been working on this app for a lil bit, and then I stopped because I realised I didnt know how to make up new puzzles. I don't plan on finishing it in this state, but I thought what I have done is kinda cool still, so I'm sharing it with you peeps! I'll also include the .aia file if you wanna check out how I made it.
LINK TO GALLERY PAGE : https://gallery.appinventor.mit.edu/?galleryid=f3cd898f-5431-4447-b8cc-4cd33b909e32
If you have any ideas of what I could turn this game into, let me know! I'm open to any ideas.
Thanks for checking it out!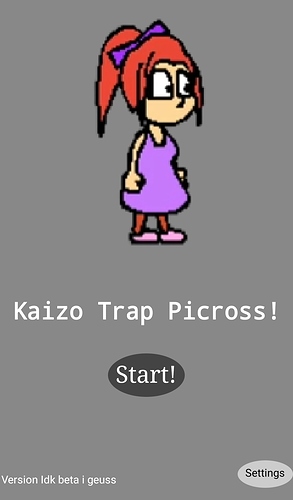 Screenshot of Home Screen
.aia file Kaizo_Trap_Picross.aia (47.8 KB)