Two code snips: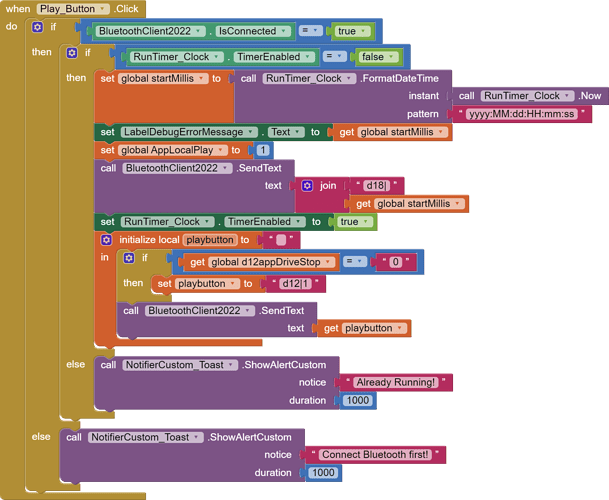 and
In the first block I sent two text strings to Bluetooth (ESP32) in quick succession. The second message doesn't seem to make it through.
In the second block of code, I disable the first Bluetooth send and then the second Bluetooth send makes it through.
Is there an issue with sending text to Bluetooth in quick succession like this?