Hi,
I am trying the "NFC Cup Game for AI2" from "Tutorials in MIT App Inventor" in an iPhone SE2.
I downloaded the source code to my computer, opened with App Inventor and ran it in the iPhone SE2 via App Inventor.
Unfortunately, a Runtime Error immediately pops-up as shown in the image below.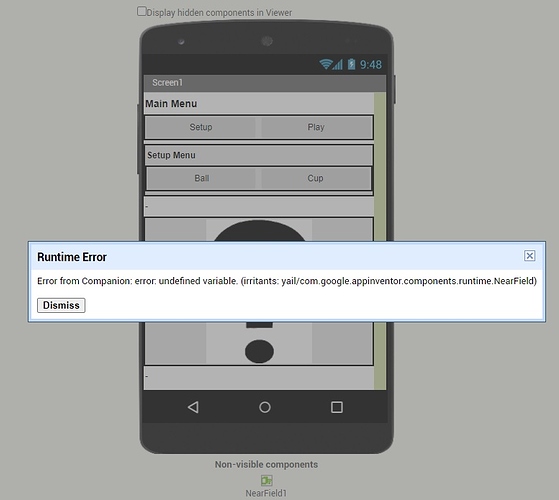 As expected the NFC function does not work.
Hoping to hear some suggestions how to walk around this issue.
Regards,