Hi Community,
Please help How can I zoom in and zoom out an image with fingers?
Thanks!
That's very helpful,
Thank you very much !
Hello Eric
You can also set the image in an HTML page (no internet required) and display it in a Web View component.
OK, Thank you ChrisWard

Hi Dora,
i had downloaded the extension and watched the sample, but i don't know how to set the path block, do you mind explaining me how to make the path ?
Thanks !
I have used this extension but i couldn't get result.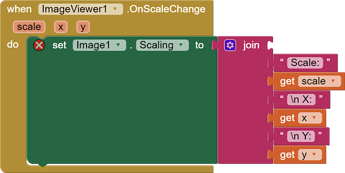 I need to zoom in the image which is in asset. Now what should i do for path?
Probably the extension is not prepared for images in the assets?
Try to copy it to ASD and then zoom from there, see also
Taifun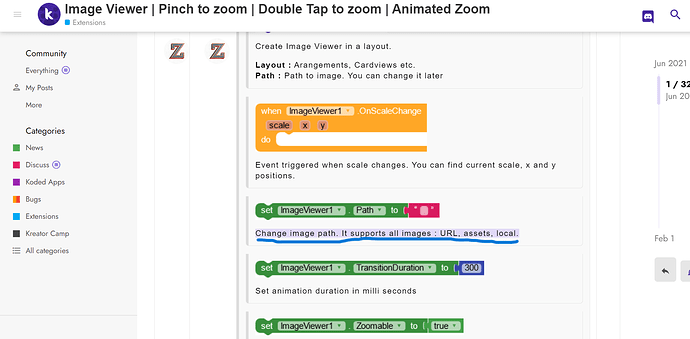 Then, is this false?

I had downloaded that image from draft mail...What should i do to this 'Try to copy it to ASD and then zoom from there'.
should i create any file for the image?
try to use ddifferent path.
what do you mean? please explain your self.
I'm able to zoom in/zoom out image but getting this error ' The operation Scaling cannot accept the arguments: , ["Scale:0.9688 X:585.27625 Y:507.31799"]
Note: You will not see another error reported for 5 seconds.'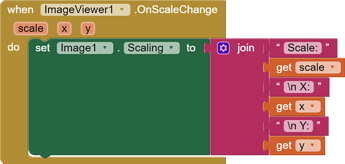 Error solved by changing Scaling to Animation.
but why Animation? Do you really understand what you are doing?
Are you trying to show the scale/x/y to a label maybe?