I want to make a prayer app that can store and share prayer orientation and prayer. I need a function that store them in tiny db using today date as a tag.
I have a problem with checking a tag and saving data
When users press the button to open the saving manu, the app has to check whether today date exist in the tag list or not in order to set the label text to stored data if it do.
So I added such a block but the app doesn't work after adding it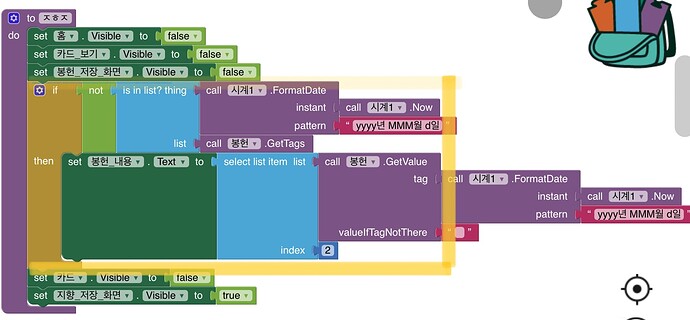 And I will store double date as list.is it possible?