I have an application wich will be a kind of "term paper" for my college.
Everything was working. But suddenly I can no longer send the data from my application to a Google spreadsheet. It suddenly stopped working, I didn't make any changes to any properties in App Inventor, Google Sheet or Apps Script. I have already reviewed all the permissions on the spreadsheet, I have already updated the deployment in Apps Script, but it didn't work. I put in a response code. The "200" code appears, which means that the Post method worked. I am attaching all possible information so that you can help me.
PS*: My project has information in Portuguese, because it is my native language.
   Thanks in advance.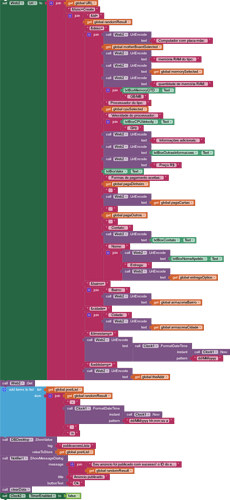 Google Apps Script.txt
(558 Bytes)