Hi there,
I see lots of doubts about using google sheets as Data Base, and some other tutorials that i seen i don't worked, that way i decided to create this tutorial that explains how to use them. Note this tutorial don't talks about a full CRUD, just adding a new row.
Step 1: create a google sheet on your google drive and adjust it.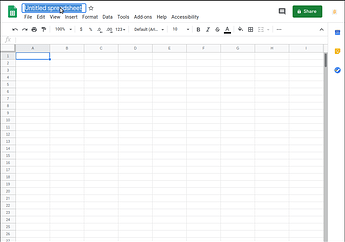 Step 2: open Tools >> Script editor to run google apps scripts and program the 3 functions: AddSheetDataRow(), doGet(), doPost().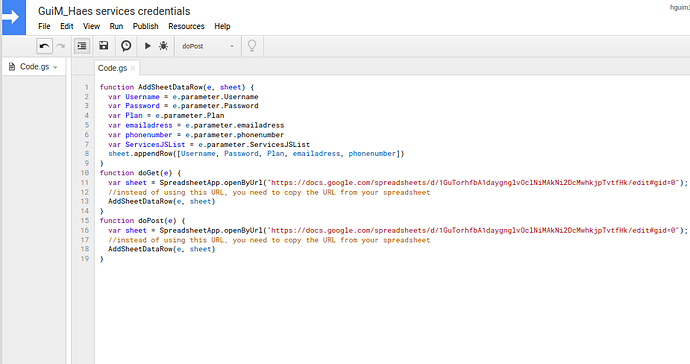 Step 3: click publish >> deploy as web app on google apps scripts.
You need to set drop-downs like this: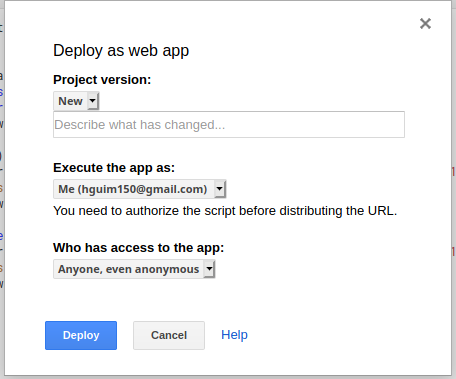 If you do
Any
change to the script, step 3 needs to be repeated, same values to drop-down menus
step 4: app inventor blocks
Drag a web component from connectivity, we will need it...
First, copy the URL from your apps script and use it as global variable.
An example aia:
Test.aia
(3.8 KB)
That's it.
This solved your problem, helped you and worked?
Yes
No, improve this
GuiM Hares