Welcome.
Here are several 'tutorials" that might help you.
http://www.appinventor.org/bookChapters/chapter2.pdf and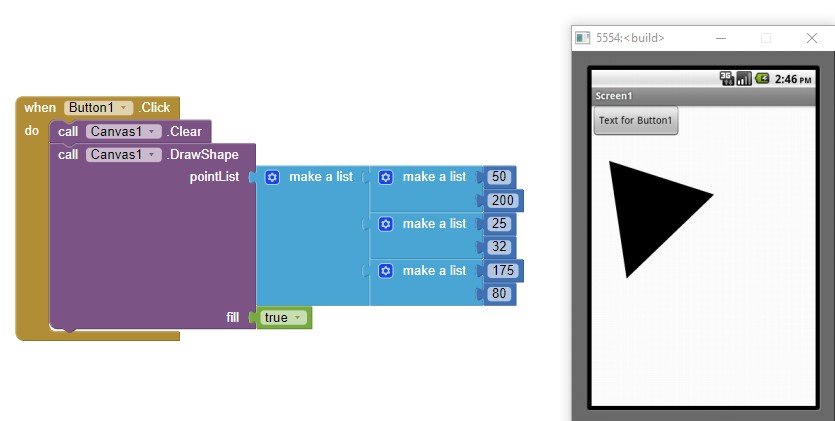 may help.
it's using drag, i don't using drag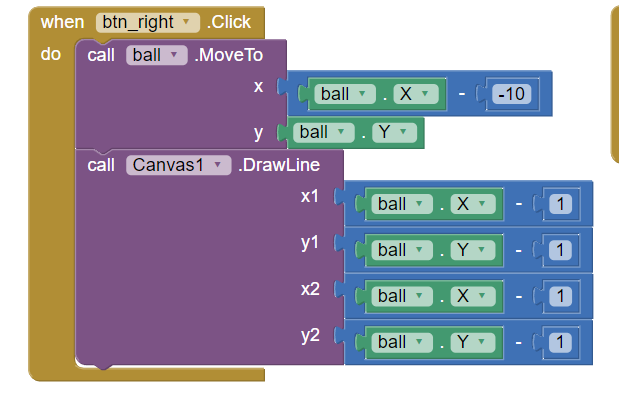 this my problem, i cannot using drag block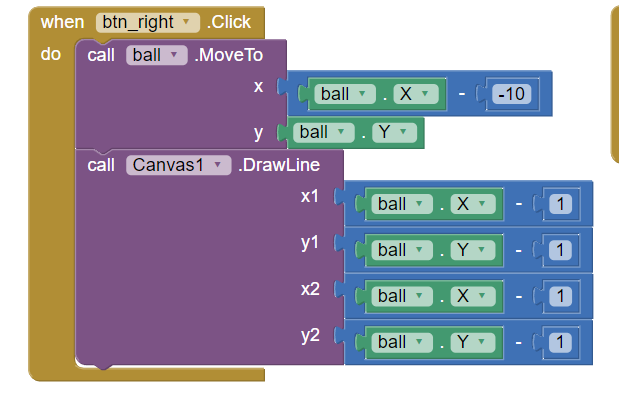 how i can draw line? please help me. i not using drag click, i use button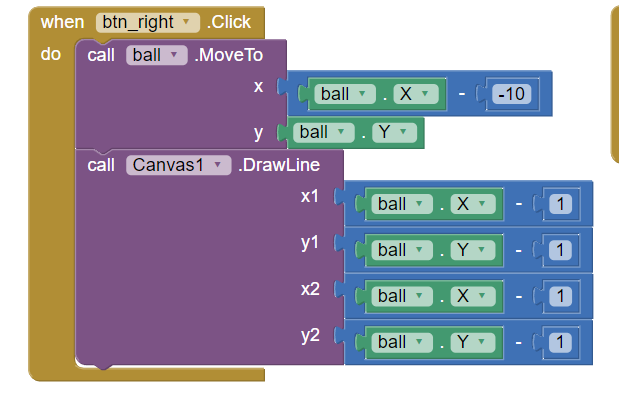 anyone can help me how draw line without drag click? i use button. i don't know what i should do in x1 y1 x2 y2
Try this: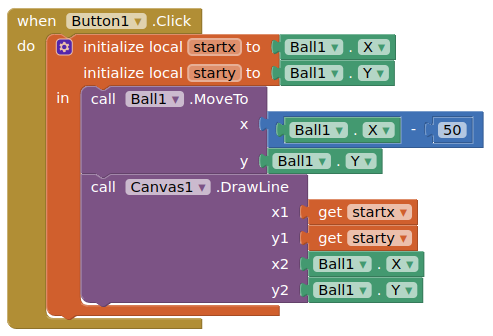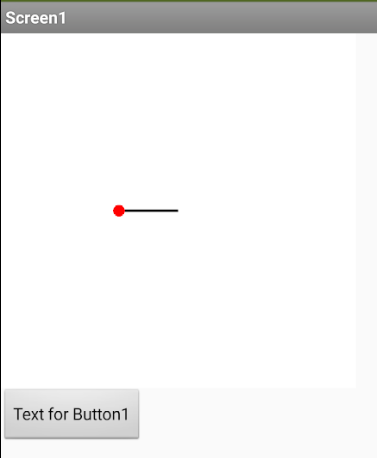 drawlinewhenmoveball.aia (2.0 KB)
It remembred me Nokia's Iconic Snake game. It seems like you do want to achive smthing like that.
Do you mean snake ?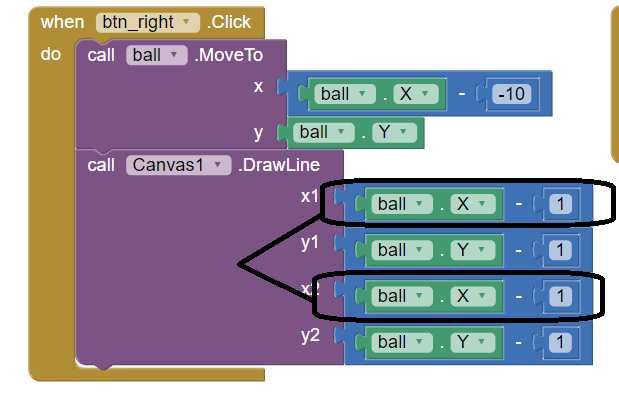 Notice how your x1 and x2 values for the line are exactly the same.
Likewise for your y1 and y2 values.
You weren't drawing a line.
You were drawing a dot.