Dear commuty,
I use TIMA´s CRUD to update info for and spreadsheet,
and now I need to update an specific colum with a select option from a spinner.
let me show you the code.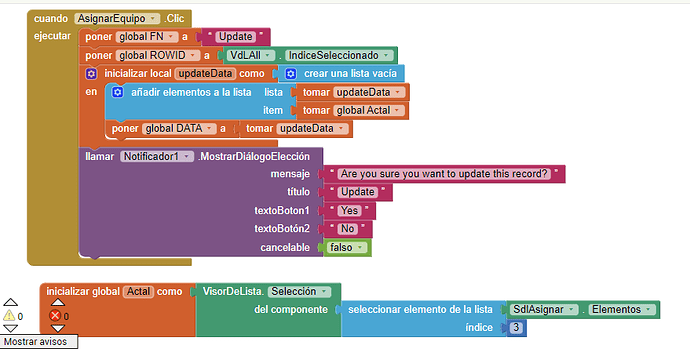 Do you know how can I do it, I experiment with my logic but I do not get the way

Someone knows how can I do it ?
Sur I will find the way to compensate app inventor for all the help that the team has provide me