Hey,
I'm trying to code the ball so that when the button is clicked it would move towards a random location for few seconds and then change the direction and repeat it until it reaches X = 270.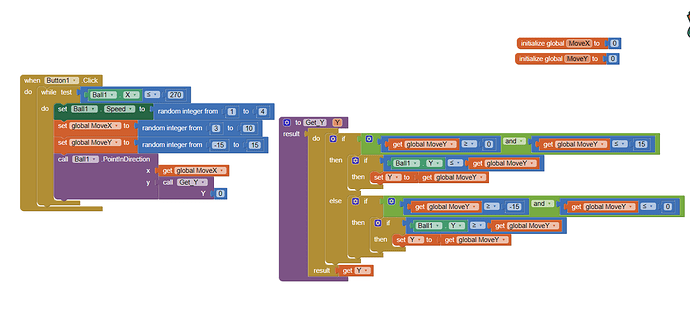 When I want to try it out, it just freezes.
Any ideas why or how to do it?