Hello everyone
I've (almost) made up an app that counts how many times stops occured, how much time the workflow has stopped and which were the causes.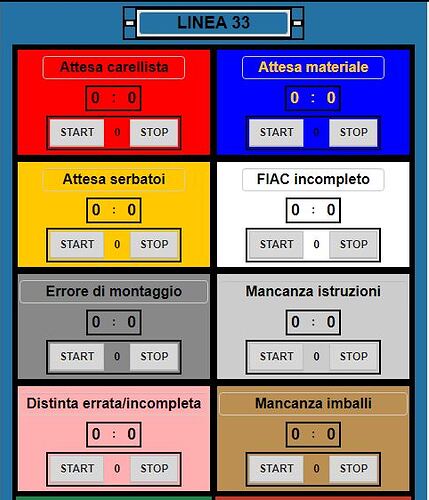 Now...I need to generate a report with all these data and I want to make it something that can be processed by the upper levels in order to generate statistics.
What you see in the image is the running screen of the app. There are columns filled with rectangles for every type of stop that can occur.
Each rectangle is made up of title (name of the stop), below the title is a counter of seconds and minutes, below this counter there are two buttons that starts, pause and stop (with long press) the upper counter and between these buttons there's a counter that counts how many times the STOP button was pressed.
All the counters are defined as labels.
Every rectangle is defined by blocks like in the following image: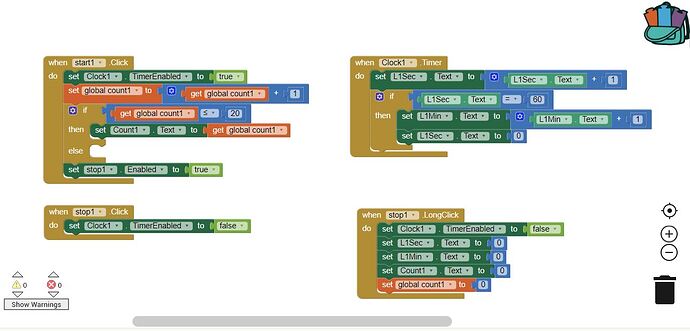 How can I generate such report that must contain the name of the stop, the sum of counters (seconds and minutes) and the stop counter?
I tried using TinyDB but I'm limited because I can't figure how to generate a csv file with such data in it.
Any help is appreciated. Thank you in advance.