Happy New Year to @everyone


Happy New Year!
I was about to make this topic
---
Hope this year will be filled with happiness and may Coronavirus leave this universe

and we enjoy things outside like before

Happy new year from Hong Kong!


Hope the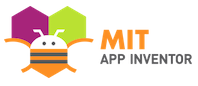 community will continue to expand until one day we have 1 million users!
P.S. I love our community!


happy new year from

!


Happy new year to all AI2 community members
Happy New Year with

FROM @AyProductions!
Happy New Year 2022 from Italy
Happy New Year from



Happy new year from Ruthenium Alpha

I saw this thing in Kodular. I also thought to make it in kodular but @Anke Made it. So I made it here
Happy New Year from

!
Happy new year from

Russia