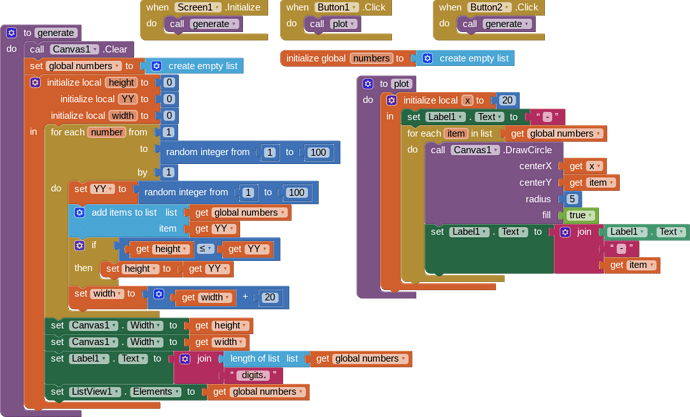 I am very confused.... Why does this produce no plotting? What tiny (or blaring ) detail am I missing.
I am just relearning some old high school maths...ugh!! trying to put it to use after all those decades.
I simply generate a random sized list of randon integers, and then (attempt unsuccessfully) to a simple graph... however, I get nothing. The label fills up with all the numbers from the list, but no drawings of lines, spot, circles...
please help a math noob...