Hi all ,
On the first i hope that i'm in the good forum.
I have a little question and i need little helps please. I made a screen on app inventor to show markers on google map with Webviewer and he work awesome . this is my block.

And this is the screeshoot that i have on the phone :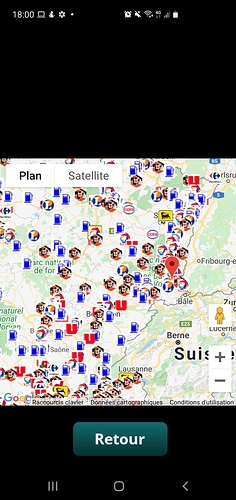 My question is: When i click on the marker, I receive the information well, but i would like ,I would just like that when I click on a marker, I could have the possibility to get google map to launch the navigation and if possible in the same window
Can anyone help me please.
For information, the markers are on a KML file.
Thank you in advance for your help