Hi,
I am trying various things with Facemesh and I built a program to show some of the important points as listed in the Extension.
I tried it with showing the 450 points and without showing them but in all cases, after about one or two minutes the canvas freezes. Nothing moves. After several minutes the point is showed at another place but there is no fluidity at all.
What could be the reason for that?
Here is the major block I am using.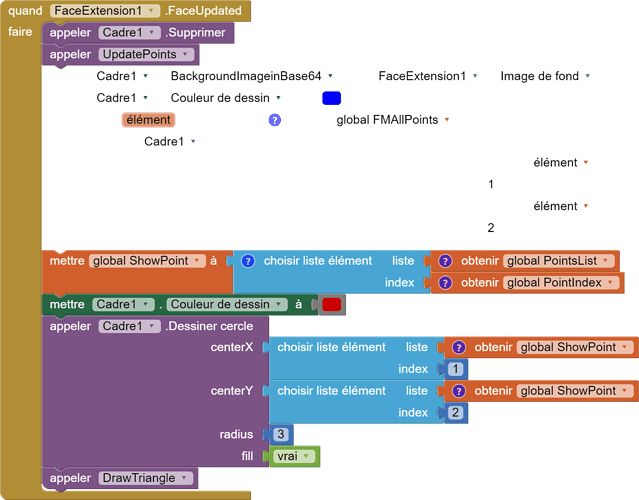 thanks for your help.