I don't get this virus message anymore (with my extension on my Galaxy Note8).
How about you?
I'm not using the v4 extension, I'm using v2, Huawei take weeks to update their AV.
Does it works on Android 4.1? Even if it asked a permission?
Seems not. Have checked it on Android 4.0.3 - got an error when try to create a subfolder
I think it should work - what exactly was the error wording?
Unable to create folder. Despite of permission granted. Another extension creates folder succesfully.
Strange! This directory (ASD) should be created automatically by AI2.
My app only creates this folder:

Please check if the ASD exists!
More than strange

I have surprised, but the full path exist in ASD!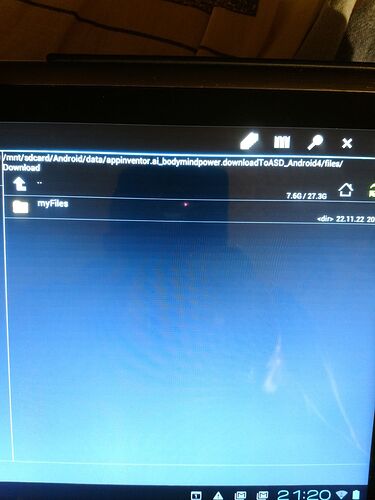 But, anyway, after I have started an app again, it shows the same runtime error. Have no any idea...
In my app I'm using the extension "FileTools" by vknow360 - it doesn't show such error..
Ok, of course we can try to get to the bottom of the problem. But does it really make sense to do this for Android < 4.1 devices that almost nobody uses anymore? I do not think so!
Most builders (Kodular, Niotron, ...) use minSdkVersion = 19 or 21 (Android 4.4 or 5), except AI2 (API 7, Android 2.1 - for whatever reason).
I agree. It's very specific problem in my case. I'm making an app for old industrial machine, which works with Android 4.0. I'm not sure that new ones are working under this system. Besides, I have solved my issue with extension which mentioned above. Anyway, thank you, your extension is excellent, I'm using it in other projects.
Very good extension helps loat
How to download a file to subfolder in ASD?
When i try to download several files (one by one), sometime when all files download completed, DownloadProgress still be triggered.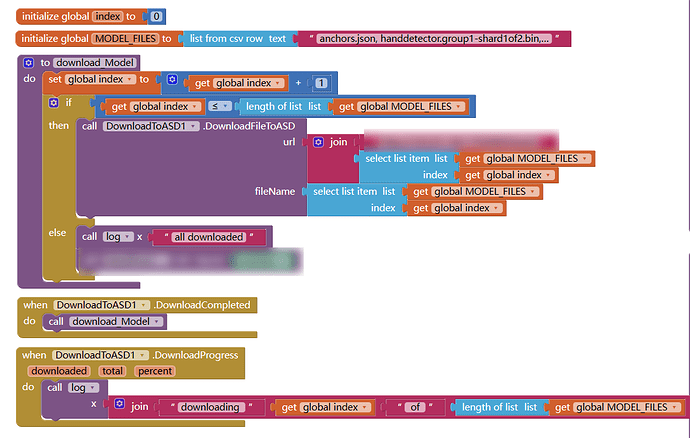 In my case, some time it will show log "downloading 8 of 7..."
@Anke