We are going to connect an ESP32 to a VGA monitor. We will send text from an app to the VGA monitor.
We will follow this tutorial: https://www.youtube.com/watch?v=qJ68fRff5_k
It is based on the bitluni's ESP32Lib library: https://github.com/bitluni/ESP32Lib
This tutorial in Spanish: http://kio4.com/arduino/250_Wemos_Monitor.htm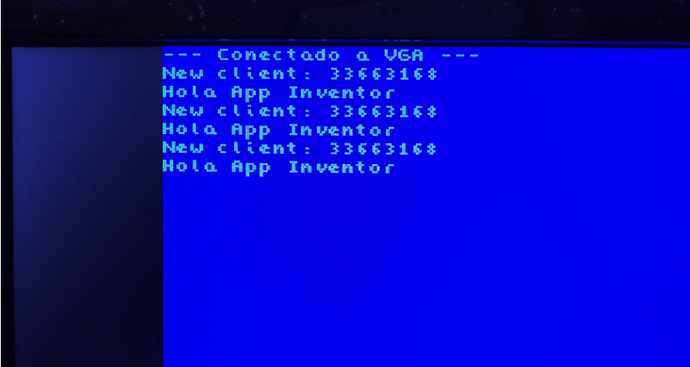 1.- Connections of the ESP32 card to the female connector of a VGA monitor.
Monitor with VGA connection: