I know there are posts regarding this issue, but none seem to correspond to my issue.
My app has four screens a main menu plus 3 child screens, each of the child screens connects to an Arduino controller via BlueTooth. Each child screen makes a new connection to BlueTooth and disconnects when closing. Each screen tests the connection on opening and reports if the connection is successful. When testing using the Al download it works fine. When the app is built and installed changing screens produces the Error 515, although the connection test has reported the connection has been established and remains on the screen.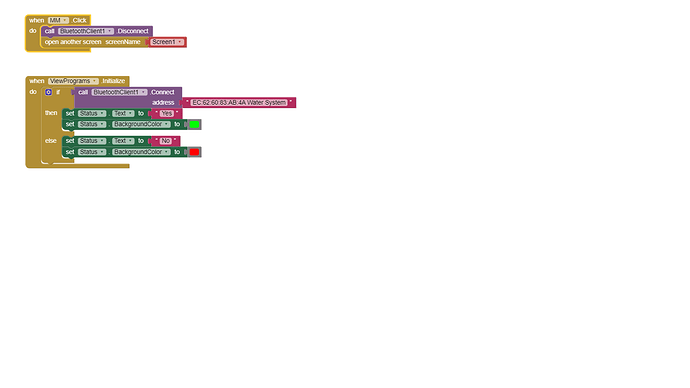 Is this a bug within the Bluetooth client extension? As each screen is fully populated it is not possible to reduce it to one screen. Example of code for one screen.