Dear all ,
How Enable Whitelist Appinventor?
How to authorized whitelist?
Im test appinventor source on my server,
But im unable to login,,,

My configure :
Enable whitelis on appengine-web.xml (<property name="use.whitelist" value="true")
Add whitelis on root folder war/WEB-INF/whitelist
Add list user@gmail.com
But i cant login my appinventor server ?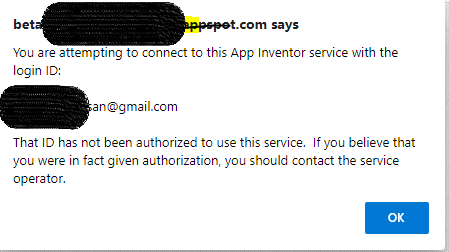 Any docs/guides to use whitelist?
Thank you
regards,
kangris